Our imagination to surprise and thrill you with our events is endless. From Yoga on the golf course, to stargazing picnic nights, to winter wonderland picnics, to winter golf, to tasting local brewery beers and cocktails… Who knows what we will come up with next! These are the events currently planned at Buncrana golf course!
Night Golf
June 2, 8pm start
Everybody plays golf… But what about golf in the dark? On a course that has been lit up in the middle of the night? Yeah… thought so.
Don't miss on our fun opportunity to play golf differently. Once a month we host a night golf. Catch the first one on May 19th.
We start on the patio with a dinner and instructions session. Around 840 we will head down to the course for a shotgun start!
Your ticket includes a green fee for the night golf, dinner, a glowing ball, a glowing necklace and a flashlight.
Tickets are $55, please e-transfer your payment to info@buncrana.ca. Your spot is not reserved until we have received your payment.
Space is very limited, so hurry to purchase your tickets!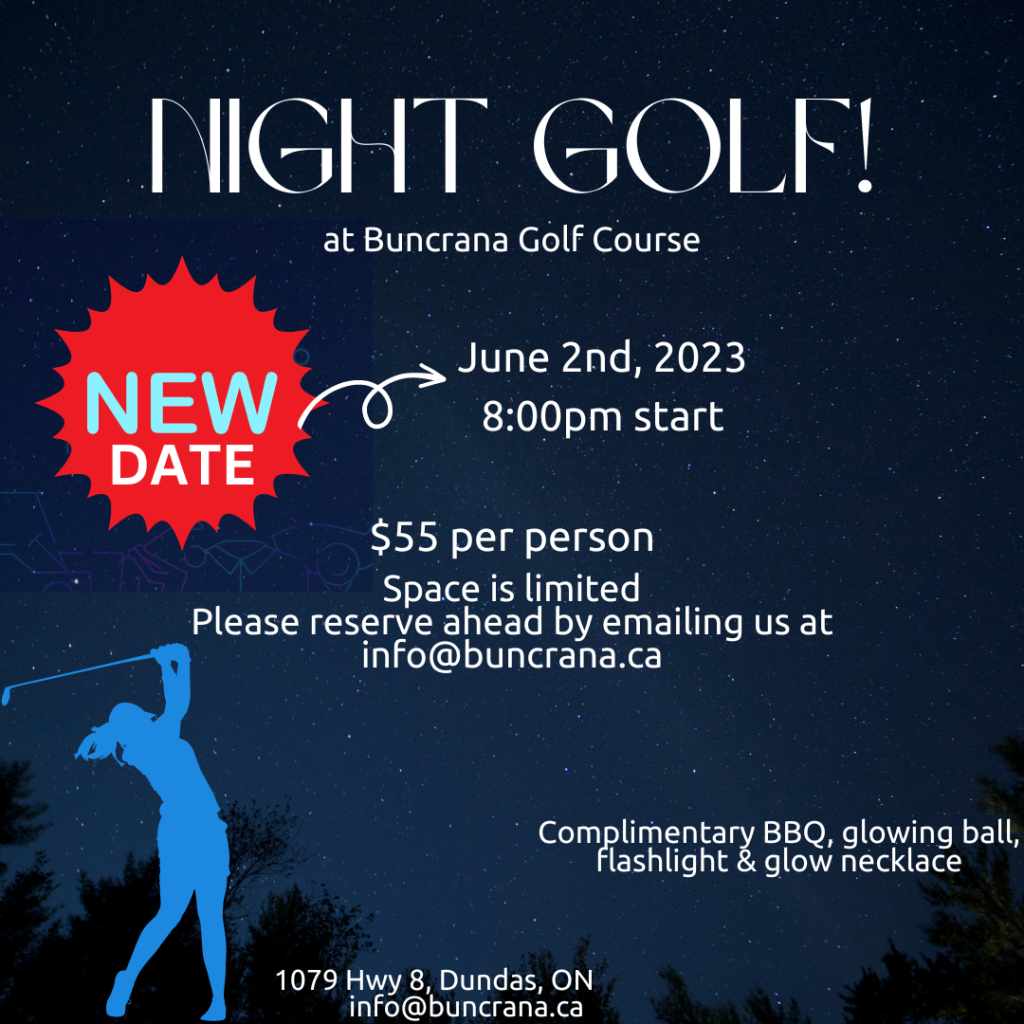 More to come…
Please check here often to see what we are planning and to gather extra information to any events you have spotted on our social media.
This is also where you will also find any cool package promotions we are running!