Our imagination to surprise and thrill you with our events is endless. From Yoga on the golf course, to stargazing picnic nights, to winter wonderland picnics, to winter golf, to tasting local brewery beers and cocktails… Who knows what we will come up with next! These are the events currently planned at Buncrana golf course!
Open Mic Night 4.0
August 26th, 630pm start
Welcome to our Open Mic 3.0! Whether you would like to perform or enjoy, you will have such an amazing evening! We got the equipment, we just need you to sing or to sit and enjoy the ones that sing! Have a friend who plays a musical instrument? Bring them as well! Family and friends of singers are also welcome. It is free of charge to attend or to sing at this event. Also, receive a free drink on us if you are performing.
Segments are 15-20 mins long and you can register for your by emailing us at info@buncrana.ca.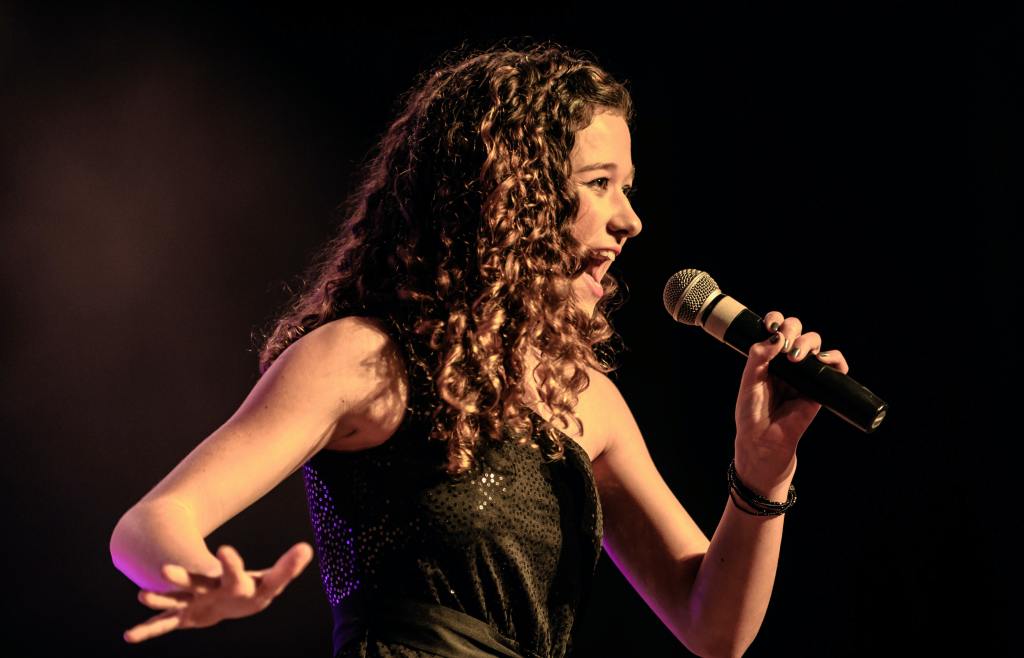 Night Golf 3.0
August 12th, 830pm start
We had so much fun last time that we wanted to repeat it. Welcome to NIGHT GOLF 3.0! We invite you to come and play night golf with us on August 12th. We will start on the patio with a complimentary Hot Dog or Burger at 830pm. Around 9pm we will all head down to the course and have a shotgun start of the game. Each participant will be equipped with a glowstick necklace (or glasses), glowing ball and a complimentary flashlight. The course will be lit up to navigate you safely and give you markers of where things are.
The cost is $55 per person. The space is very limited, as this will be a shotgun start. Please register by emailing us at info@buncrana.ca.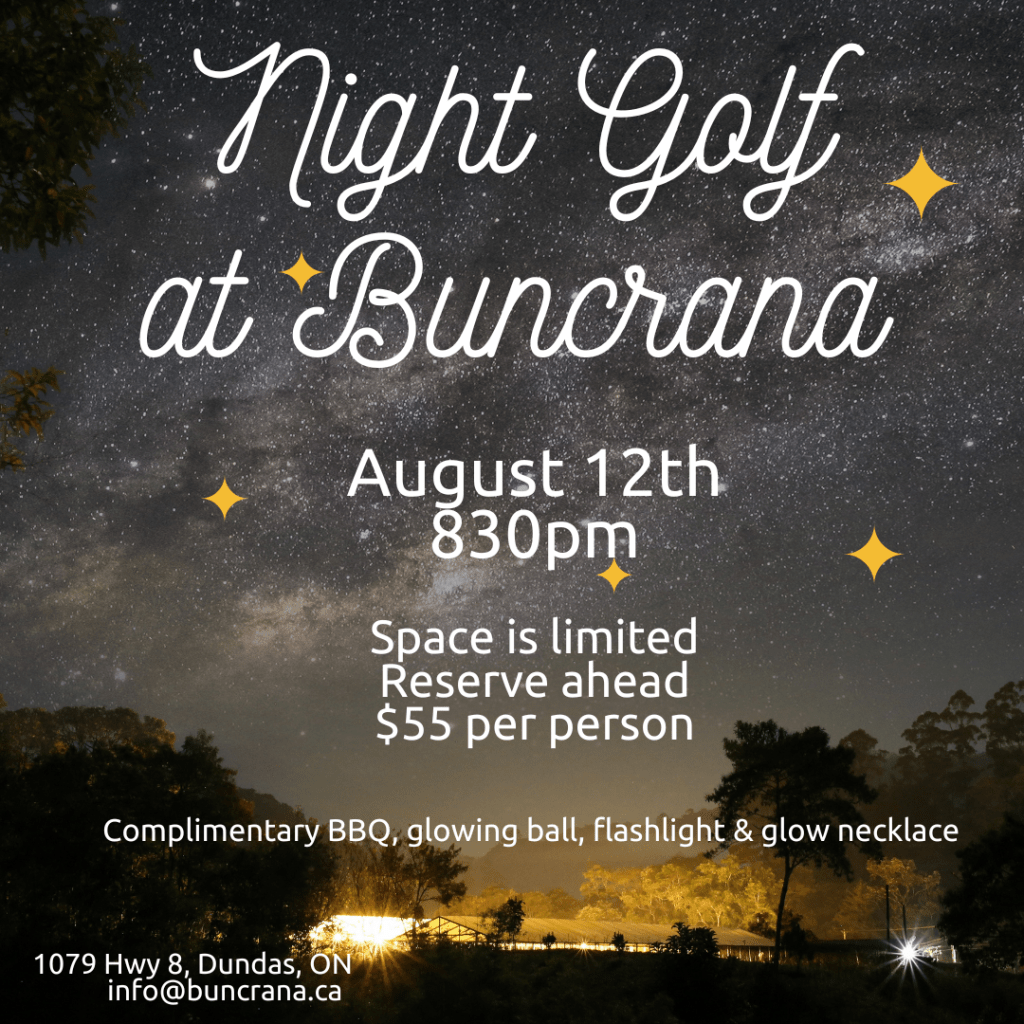 More to come…
Please check here often to see what we are planning and to gather extra information to any events you have spotted on our social media.
This is also where you will also find any cool package promotions we are running!