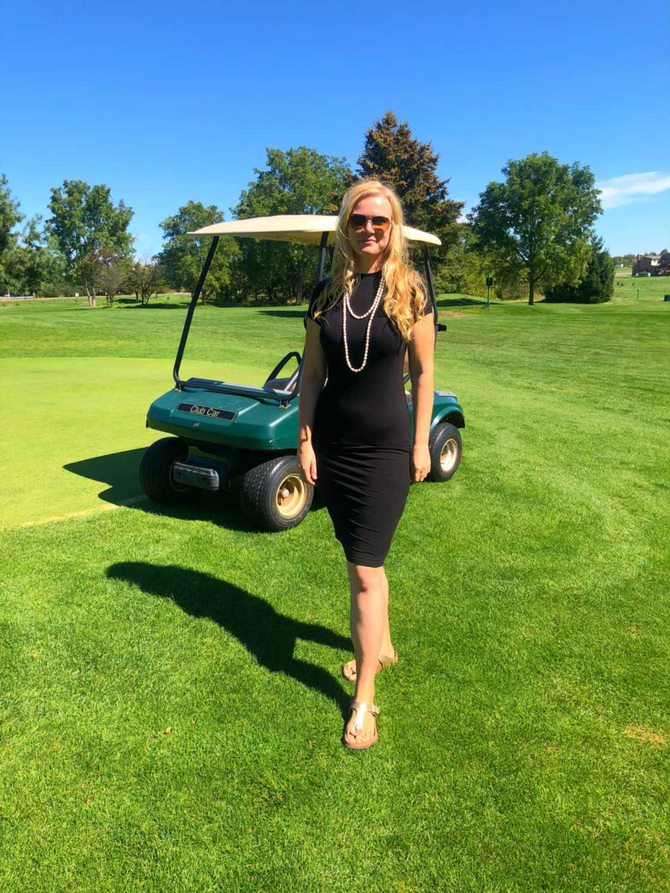 A LITTLE ABOUT US
Buncrana Golf Course is a family owned 12 hole, par 3 course located in a historical village of Sheffield, Ontario. We have been here for a long while and were called Sheffield Golf Course at some point. Since then, Tony Curtin renamed it after his home town Buncrana and turned the flat fairways and greens into a hilly terrain back in the 1980s to welcome the Buncrana Golf into existence. Our family took over this beloved local business back in 2020 to start a new chapter in its glorious history.
Here we are, Valya, Vitaly, Irina and our resident retriever Lord tasked with finding these lost balls over over the property. Please stop by to say hi when you are here! We love getting to know you and your families.
We are a few minutes away from the picturesque village of Sheffield and African Lion Safari. We are also just across the road from the Rockton Airfield – proud home of SOSA Gliding Club. These passing gliders are a jewel in the crown of glorious sunsets we enjoy throughout the season…
---
We are welcoming all level of players, love children and are dog-friendly. We do not believe in dress codes, high green fees or angry ushering – we want you to have fun with your family or friends, enjoy high quality entertainment without breaking the bank. We want to make golf a more accessible and more friendly sport.
We love hosting various celebrations including weddings, tournaments, birthdays, and so much more. Talk to us about your event and I am sure we can organize it for you!
Our outstanding café offers a variety of delicious, Eastern-Europeran inspired foods (crepes & perogies) to be enjoyed on a sun-filled patio and to keep you entertained throughout the year, we now offer a golf simulator experience and karaoke inside of our beautifully renovated club house!
---