We NEVER want you to pause your favorite thing. Even if it's winter.
Just imagine what it would be like to play golf in warmth on any of the 170, 000 courses of the world, while there is an Ontario blizzard outside? Come try our new golf simulator to experience your favorite game on a whole new level.
Our golf simulator has a SkyTrak software that delivers instant real-time 3D shot analysis and ball-flight data. What our golf simulator can offer you:
Improve your game with detailed stats being provided to you after each shot, including Ball speed, Launch Angle, Back Spin, Side Spin and Carry Distance
Practice and play on your terms, rain or shine, any time of the year!
Play the world's most famous courses without traveling far
Safe environment (the golf simulator is rented individually – 2 people max).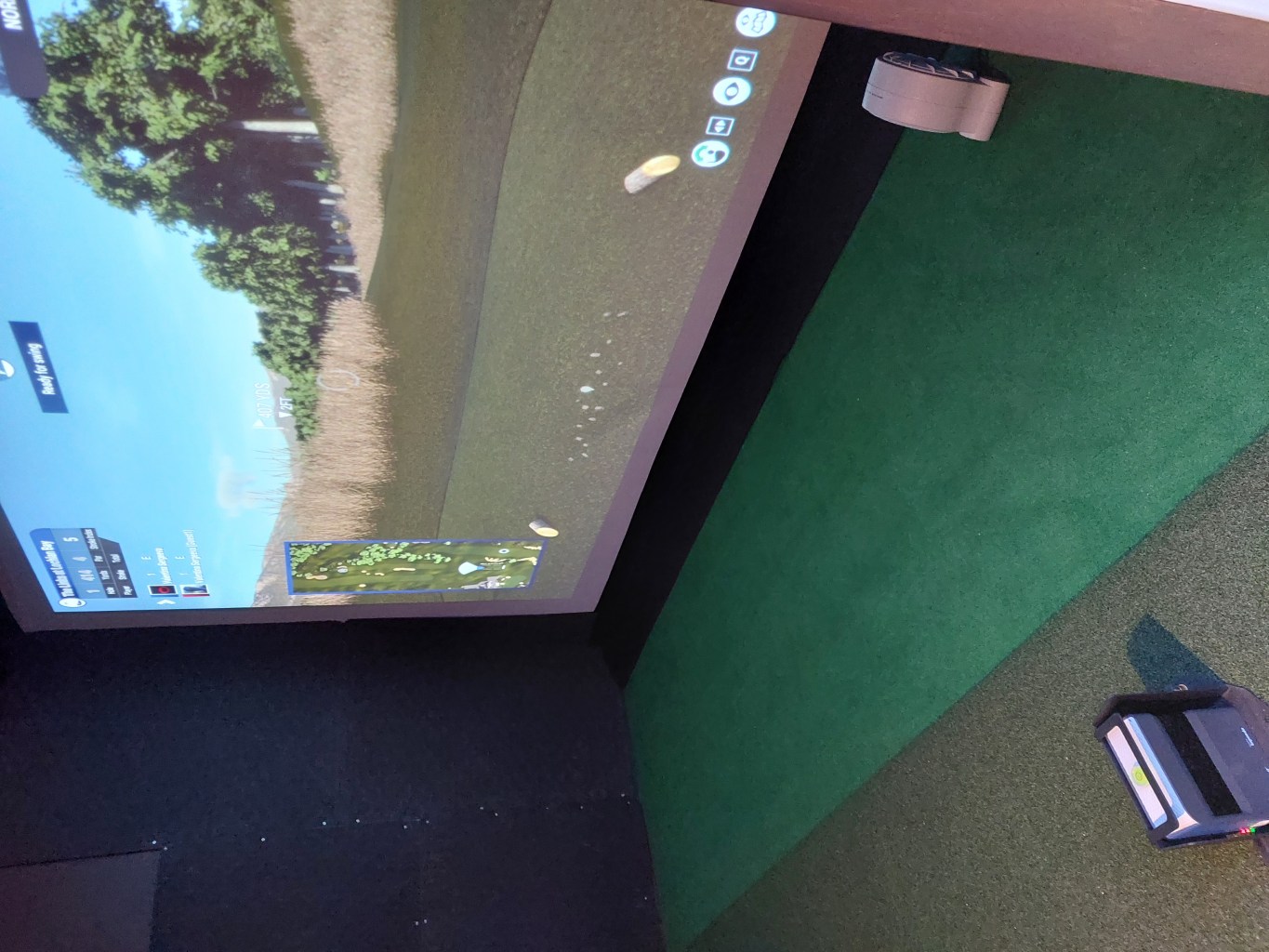 A few rules for the golf simulator:
Maximum TWO people per reservation only. Due to limited space in the simulator building and to provide safe environment , we cannot allow more than 2 people there at one time.
Indoor and clean shoes only (please change into your indoor shoes prior to entering the simulator). You will be shown where you can do so when you arrive.
New (or as new) balls to be used only. Absolutely no marker writings or scruffs on the balls. Should have the glossy coating. The markings and rough surface of the ball may leave marks on the screen.
Clean clubs only. Your clubs will be checked prior to your game. Make sure there is no dirt on them. You will be asked to clean your clubs if we determine that they are too dirty to play in the simulator. The dirt from the clubs can damage the screen.
Prices (plus Tax):
1 hour – $35 (plus HST)
2 hours – $65 (plus HST)
Golf Simulator Lesson – $75/hour (plus HST)
10 hour card – $320 *transferable. can be used only in increments of one hour at a time.
RESERVATION IS MANDATORY. Call or email us to book your time. Open daily at 9am. Last tee time is at 6pm.